SERVICES

Informatic consultations – Post-sales Assistance – Counseling– Recreational
The user may buy minutes of access to the service by simply calling the telephone number provided and then choosing the desired sum using the telephone keypad, with the help of a detailed and multilingual voice guidance system.

The insertion of the credit card number completes the brief, automated payment procedure and is without any human intervention, in complete acordance with the PCI-DSS certification the Telecash.it has adopted – including the encryption of all received calls and credit card numbers (PAN).

Immediately after successfully completing the transaction - confirmed in very few seconds thanks to the interconnection with international payment gateways - the user has access to the service and can consume his or her credit in one or more telephone calls. This credit is associated with the number from which the call was made (CLI), thus eliminating the need for annoying access PINs.

An SMS notification and also email inform the user of the transaction that has been completed.

Transactions can also be made online and through all mobile devices.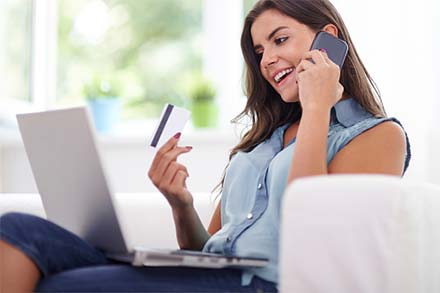 CONTACT US NOW
Contact us for information

We invite Telephone Operators, Resellers and Providers to contact us to discover all the solutions you can offer your Business clientele.